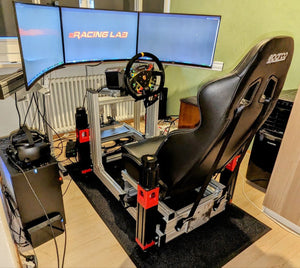 RS MEGA+ in Germany
Another RS MEGA+ in Germany.

"first of all I have to say thank you for this awesome project.
I am switcher of a seatmover and quite honestly ... that was so far just toys!
Now I am finally in the simracing immersions sky arrived. :D
It took me a few days until I had tamed the beast (force-wise), by means of configuration and also vibration dampers.
But now I will no longer want to miss it, actually I wanted to stop at 4DOF... well let's see."
---