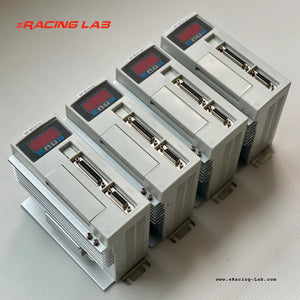 Note on the "Silent" servo drivers
We've tested the AASD servo drivers from various suppliers, extensively. Both the traditional "black" version and the newer "white" version, and none of them was "Silent".
The traditional "Black" version produces a whining tone at 10kHz, which is audible to people with very good hearing. 
The newer, "White" version (V6.3.1), also produce the whining tone as well, but at 15kHz instead. While it is much less likely to be heard by human, it may still be audible to people with extremely sensitive hearing.
To see whether the 10kHz and 15kHz is audible to you, you can play this clip on your phone or PC and see up to which frequency you can hear.
https://youtu.be/H-iCZElJ8m0
---